Esta guía responda las peticiones que recibo habitualmente de los lectores de este blog (más de dos millones visitas año), profesionales y directivos del retail, acerca de sugerencias en cuanto a cadenas de tiendas a seguir, ferias y ciudades que visitar, libros que leer… Evidentemente, estas listas responden a gustos personales, y a un concepto de retail en el que creo, por tanto tienen el valor que cada uno o una quiera otorgarles.
Cadenas de tiendas (físicas u online) a seguir (no españolas)
Hay un grupo de cadenas que destacan, en algunos casos por su interés técnico independientemente de que personalmente no me guste ese modelo de retail (ej: Amazon go), o otros por su proyección aunque técnica y estratégicamente no son gran cosa (ej: tiendas Dollar)
1- Freshippo (en todos sus formatos)
2- 7 Fresh
3- Amazon Go
4- Walmart.com
5- Dollars (Dollars Three, Five Below, 99 Cents Only Stores …etc)
6 – Wegmans
7- Suning
8- Target
Muy importante seguir a también a:
Pet Smart. USA
Ulta (perfumerías). USA
Academy Sports + Outdoors. USA
Discount Tire. USA
Lululemon Athletica. USA
Sprouts Farmers Market.USA
Éxito supermercados, Colombia
Carrulla, Colombia
Saúl. Guatemala
Habitat by honestbee. Singapur
Liverpool, México
Palacio de Hierro, México
Reliance Retail. India
Hudson's Bay Company . Canadá
Loblaw, Canadá.
X5 retail Russia
Yonghui Superstores . China
K Group. Finlandia
Rustan's. Filipinas
Silpo Supermarket . Ucrania
Romeo Retail´s, Australia
Albert Heijin XL (Países Bajos)
Jumbo (países bajos)
Waitrose (UK)
Nordstrom (USA)
Coop (suiza)
Y por supuesto, Starbucks y sus nuevos formatos, McDonald´s , Nike, Adidas, ALdi, Lild, H&M., Jack (Tesco), Ocado, Zara, ….
Estrategias más interesantes a seguir:
Alibaba new retail
Amazon ecosistema
Walmart ecosistema
jd.com ecosistema
El concepto de vida en una hora de Suning
El concepto de compra inteligente de retailer Price low cost
* Estrategia del Futuro: Estrategias omniclientes.
Eventos internacionales a los que hay que asistir en 2019:
Retail's BIG Show https://nrfbigshow.nrf.com/
Euroshop https://www.euroshop-tradefair.com/
Eventos nacionales a los que deberías asistir en 2019:
1- Retail & Brand Experience World Congress http://www.retailandbrandexperience.com/en/home
2- Cualquiera de los eventos realizados por Alimarket, con énfasis en su evento sobre Gran consumo
REVISTAS/medios comunicación especializados INTERNACIONALES en inglés a seguir para estar al día del retail internacional :
CNBC
Forbes
Retail Week
Retail Dive
Retailwire
REVISTAS especializadas NACIONALES E INTERNACIONALES en castellano a seguir para estar al día en la actualidad del retail. Por este orden:
Alimarket
Moda.es
America Retail
Ciudades que deben visitar los profesionales del retail/ profesionales marcas retail para ver las últimas tendencias del retail.
Seattle
Hangzhou
Toronto
Nueva York
Tokio
PERSONAJES MÁS IMPORTANTES DE LA HISTORIA DEL RETAIL y de los que sería conveniente leer sus biografías. Por este orden:
Clarence Sauders
Jeff Bezos
Sam Walton
Joseph Horn and Frank Hardart
Jack Ma
LIBROS
1.The Everything Store: Jeff Bezos and the Age. Brad Stone.
2. New rules of retail. Robin Lewis Michael Dart
3. Clarence Saunders & the Founding of Piggly Wiggly: The Rise & Fall of a Memphis Maverick.
4. Retail 101: The Guide to Managing and Marketing Your Retail Business. Nicole Leinbach Reyhle.
5. Buy. ology. Martin Lindstrom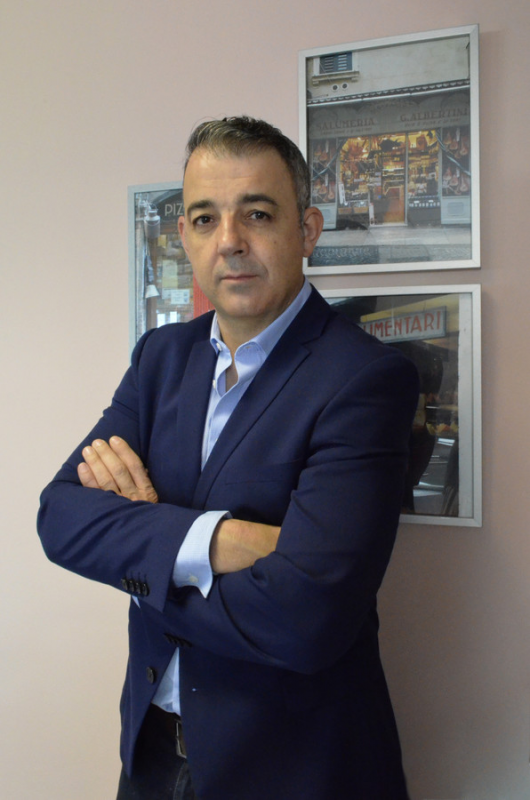 Autor: Laureano Turienzo. Consultor & Asesor empresas retail
2017-2019: 200 conferencias con más de 50.000 asistentes de 15.000 empresa del Retail, y one to one con empresas líderes en 32 países. He asesorado, o han contratado mis servicios, 7 de los 10 principales retailers de Iberoamerica y más de 80 empresas e instituciones en estos tres años.