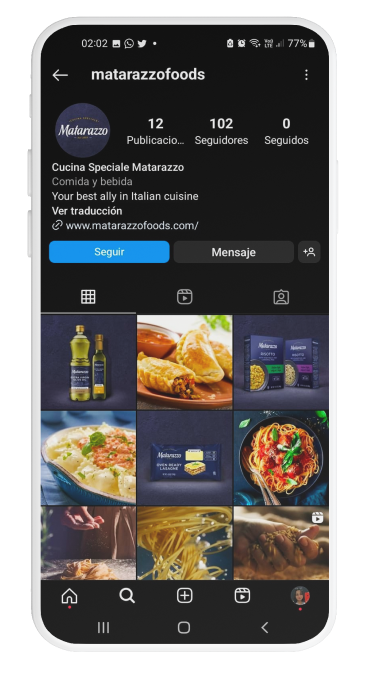 Italian flavors
Prepare for an unforgettable journey as leading Argentine food company Molinos Rio de la Plata ventures into uncharted territory: the American market. With the fascinating campaign "Cucina Speciale Matarazzo", the well-known pasta brand Matarazzo chose to launch a multi-category brand in the American market in 2022. This was done in an effort to bring its traditional Italian flavors and cuisine to the country.
Our objective
To introduce authentic Italian cuisine to American consumers' palates was our clear goal. We started with a thorough examination of the local market before setting out on an exciting journey with Molinos Rio de la Plata.
We investigated the channels of distribution, identified the category's major players, and developed a thorough understanding of regional consumer preferences and behavior.
Laying the foundation of our strategy, we delved into the art of culinary seduction. We created a compelling sales narrative that perfectly encapsulated "Cucina Speciale Matarazzo." From the business vision to the strategic execution, we presented Matarazzo's product portfolio with a touch of magic.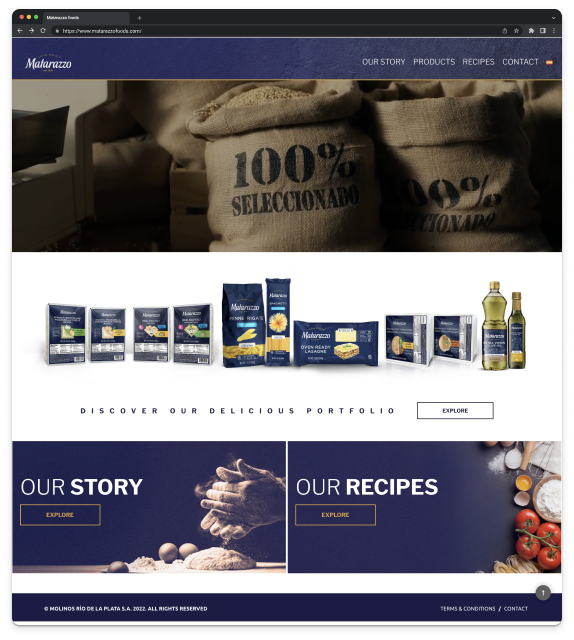 Our proposal
We set out to create Cucina Speciale Matarazzo's Instagram profile after realizing the importance of social media and online presence. Every image and post was meant to tantalize the senses and take viewers right into the heart of real Italian cuisine. Additionally, we built an engaging website—mobile-friendly and responsive—that enables clients to immerse themselves in the Cucina Speciale experience and discover the various tastes we offered. 
We were aware of how crucial the point of sale experience was. We carefully created eye-catching visuals and important messaging that captured the spirit of American channels and were in line with consumer behavior. From the moment customers learned about our products until they took their last mouthful, every component was carefully planned to encourage trial and sales.