Hisense at the Euro 2020
A game experience to estimulate sales during a world class event
Hisense at the Euro 2020
A game experience to estimulate sales during a world class event
The UEFA European Championship (in English, UEFA European Championship), popularly known as the Eurocup or simply the Euro, is the most important international tournament of national football teams in Europe, organized by UEFA every four years. As a sponsor of the event, Hisense thought to go one step further and for we developed an exclusive game "Hisense at Euro 2020" to reward the brand's clients and attract new users in the Mexican market.
The game involved the purchase of a Hisense product at one of the participating stores and answering questions about the history of the Euro Cup through a chatbot. Based on the number of correct answers, a ranking was generated and at the end of the promotion +300 prizes were distributed.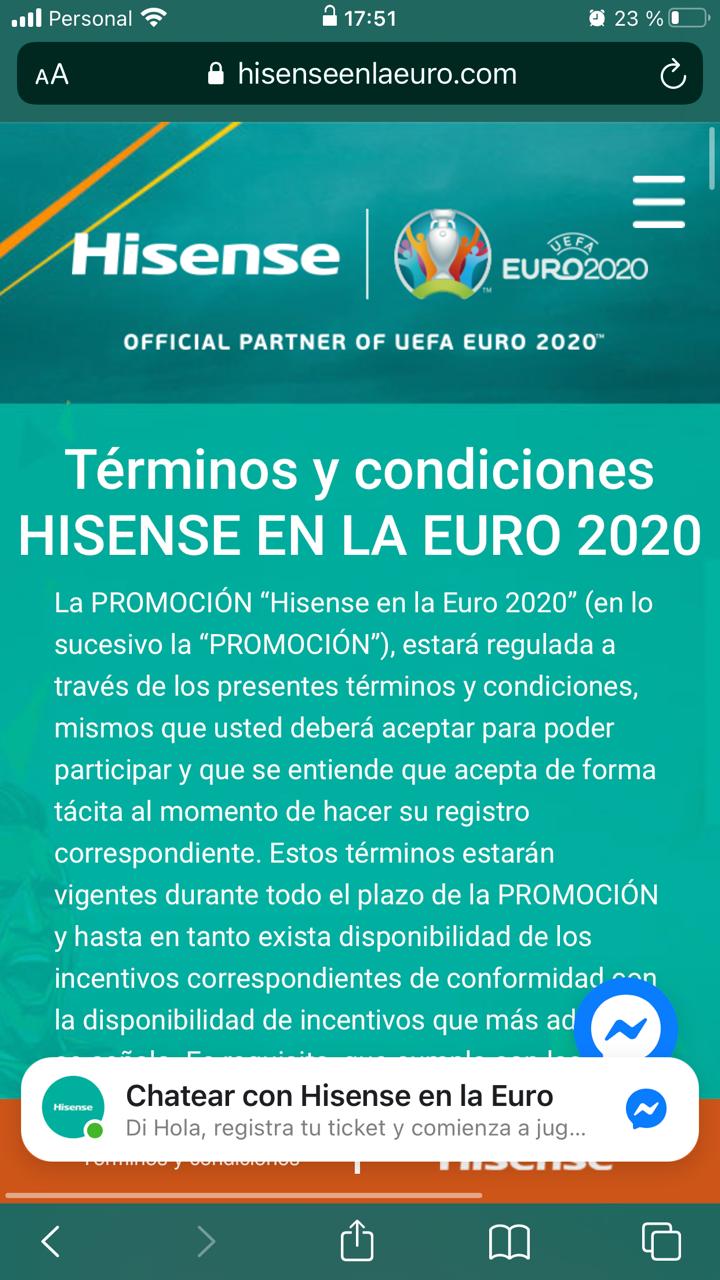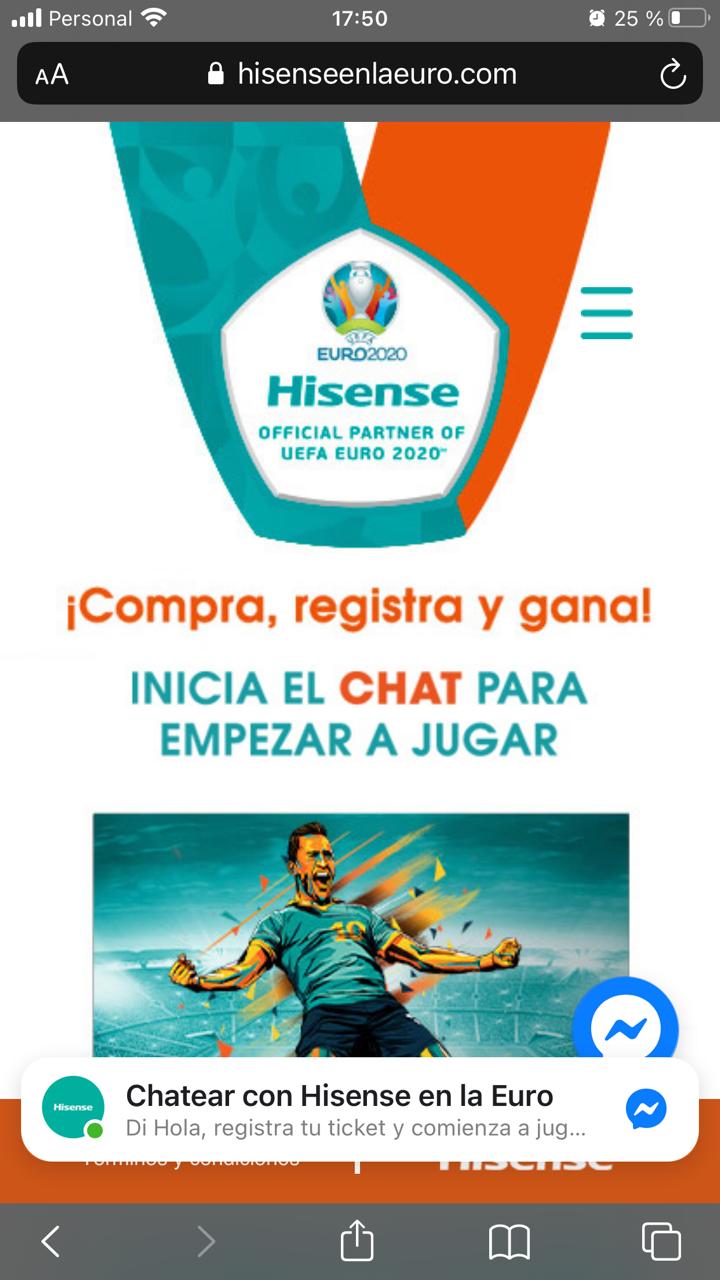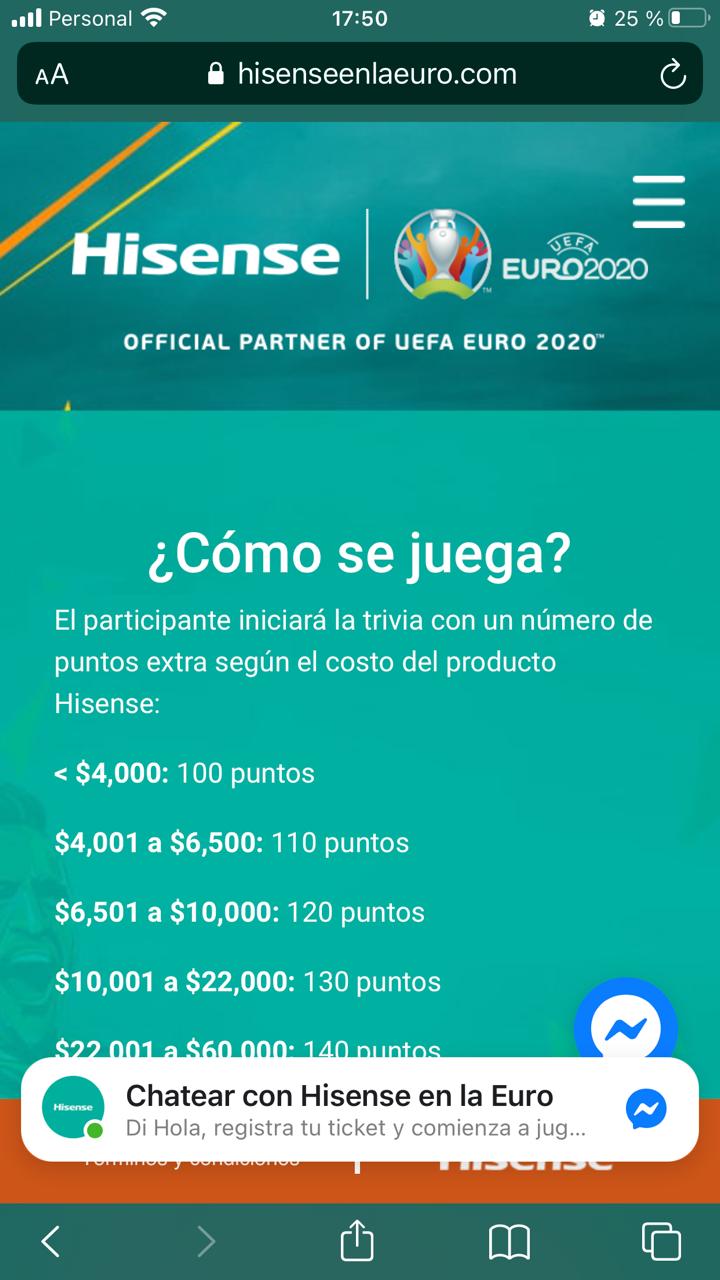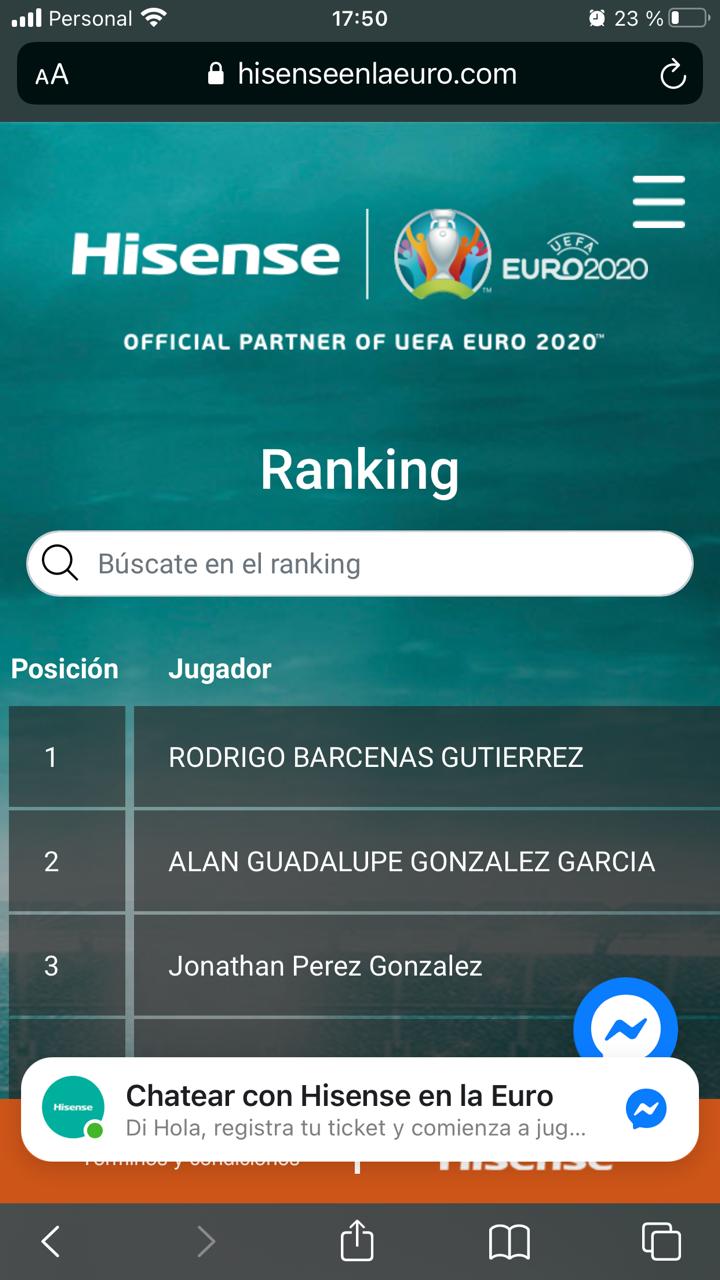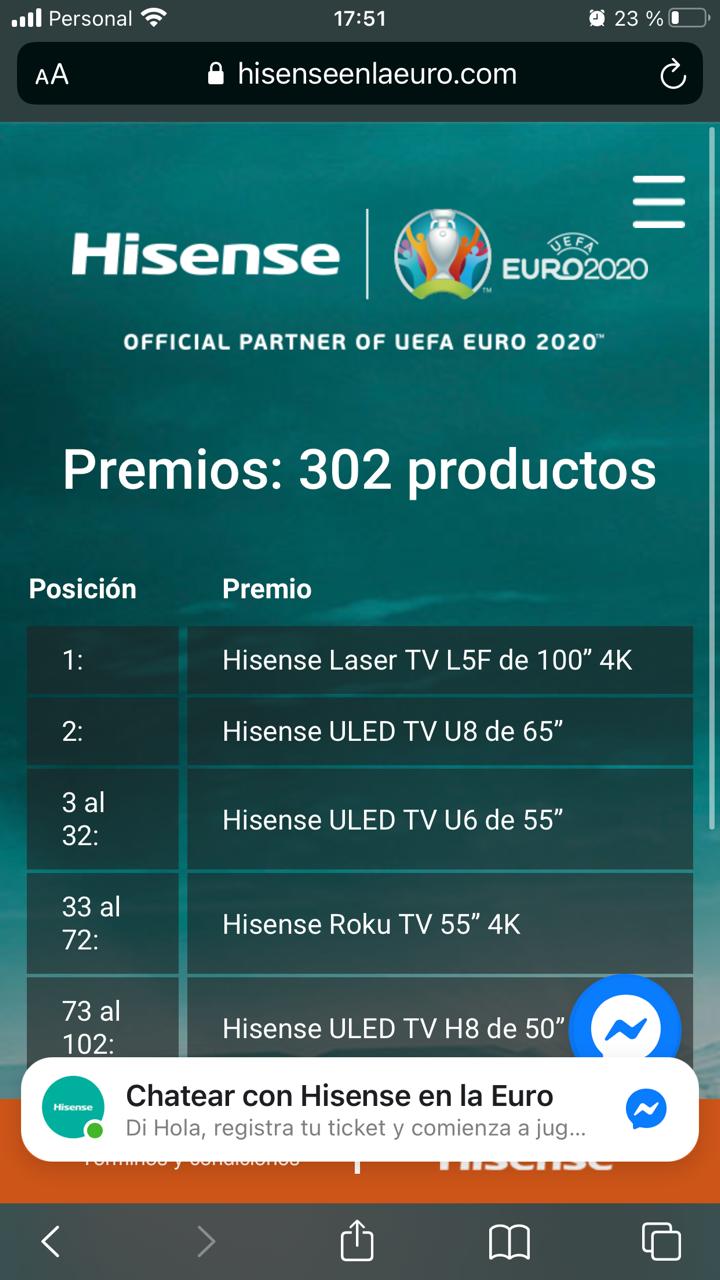 Although Mexico was not part of the competition, users showed a massive participation of the initiative, motivated by the large number of prizes. In addition to connecting the brand with new customers, this game boosted sales at all participating stores.